The place of Yoga, Meditation and osteopathy
Agora Yoga is a real center for the care of body and mind in Lisbon. In its 150m² you will find a full time osteopath and daily yoga classes. Several types of yoga are practiced such as Ashtanga, Yin yoga or Vinyasa with a team of teachers who are varied in their practice and always very professional. Meditation classes are given by an experienced teacher who is particularly trained in mindfulness and the management of our emotions. Finally, events are organized by the team and you will have access to a multitude of treatments. You can enjoy acupuncture or Ayurvedic massage sessions. Discover the center in video: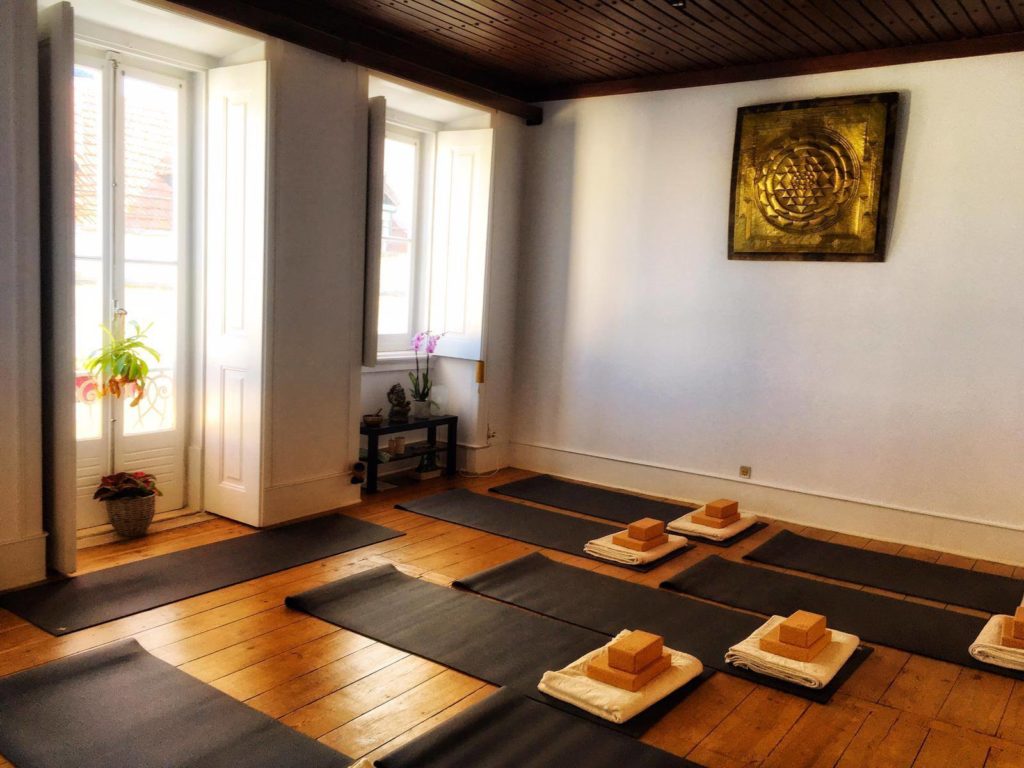 The crowdfunding that launched Agora Yoga in 2019 in Lisbon
The Agora studio was born from the idea of ​​Luis, Franco-Colombian, and teacher of Meditation, and Sonia, teacher of Ashtanga and Franco-Brazilian. Both already recognized in their field after having worked extensively in Paris and internationally, decided in 2018 to embark on the adventure. They were then supported by their community and chose to launch a crowdfunding in order to raise funds for their project. The call was heard enough and it allowed them to start their search for premises in Lisbon. A few months later and after long work to enlarge the main room, I joined the team as an osteopath.
Today the Agora community is increasingly strong and diverse. Indeed, the team tries to organize regular activities that allow members to meet. We will be happy to welcome you whether for a yoga class, an hour of meditation or an osteopathy session!
If you want to know the other addresses where Maximilien practices osteopathy in Lisbon, click HERE.
If you want to know more about the osteopathic practice of Maximilien in Agora, click HERE.
We are located at 23 Rua Rafael de Andrade, 2nd floor, close to the Intendente metro stop.